Regular price
Sale price
$59.95 USD
Unit price
per
Sale
Sold out
Share
Photographer Jonathan Leavitt has produced a book that calls to be in the collection of any serious photographer and every lover of poetry -- and especially so if you have a love for the work of poet, Wallace Stevens.
"Thirteen Ways of Looking at a Blackbird" is a masterful homage to Steven's poem of the same name. But even more so, the marriage of Leavitt's images to the poem is absolutely brilliant. Each photo corresponds to a line within the literary accompaniment, and the two artistic elements work together to create that "third profound image."
Leavitt's black-and-white imagery is punctuated by a sole color photograph intersecting a very specific portion of the poem. The images are printed as quadtones -- with a single CMYK image -- all in 400-line screening for optimum resolution in print. Jonathan Leavitt oversaw all editing and was on press during production.
Read the accompanying interview
with Jonathan to gain a deeper appreciation for the photographer and the work.
- Size: 9.5 x 11.5-inches; landscape format.
- Extent: 120pp + end leaves + cased cover
- Binding: Hard-bound with silk-screened cloth quarter binding.
- Film laminated cover wrap over 3mm boards.
- Section sewn. - CMYK + Quadtone Blacks + PMS Gray + Spot Gloss Varnish
- 400 line hybrid screening
Design: Philip Unetic, Princeton NJ
Printing: Brilliant, Exton PA
View full details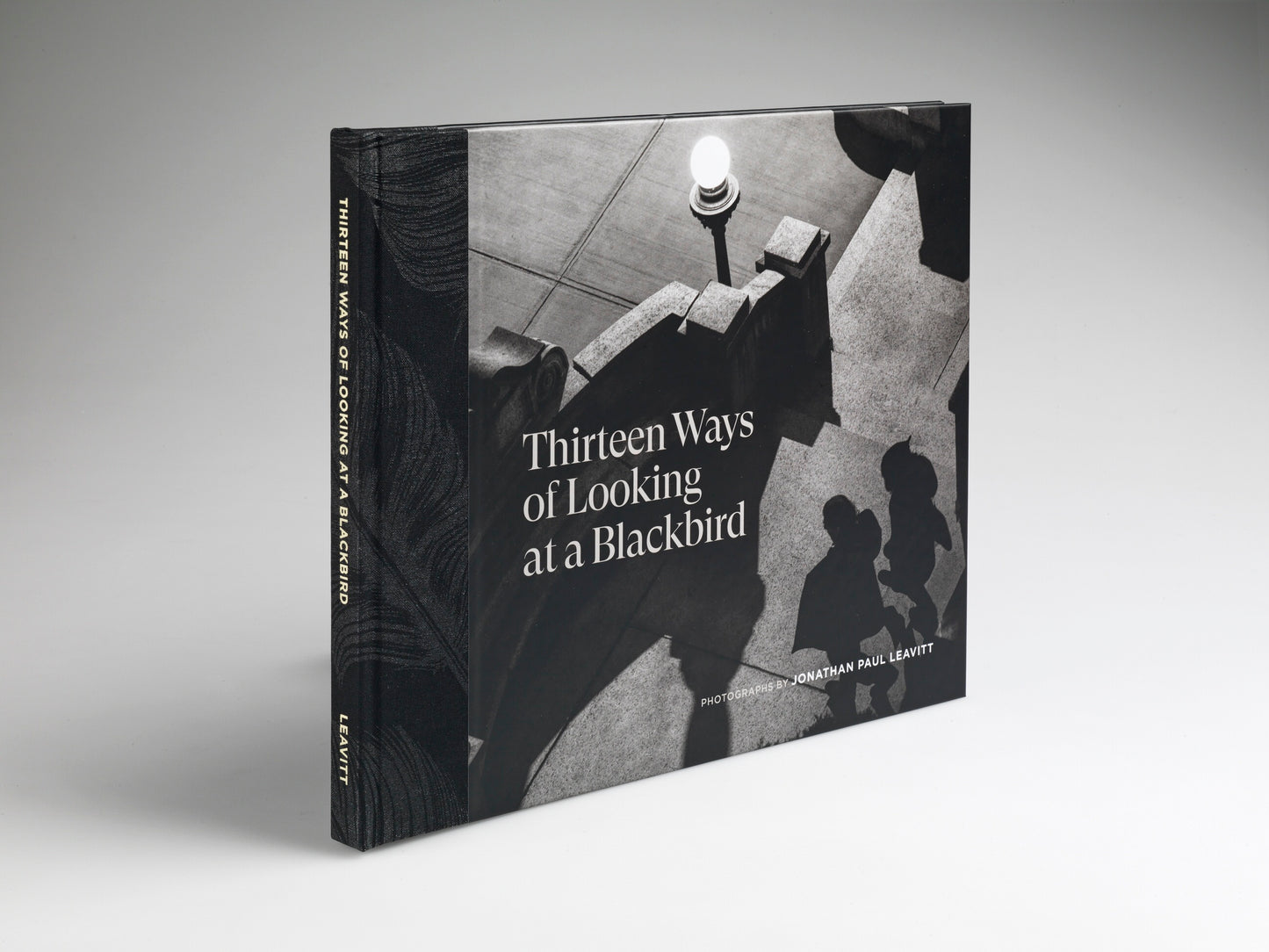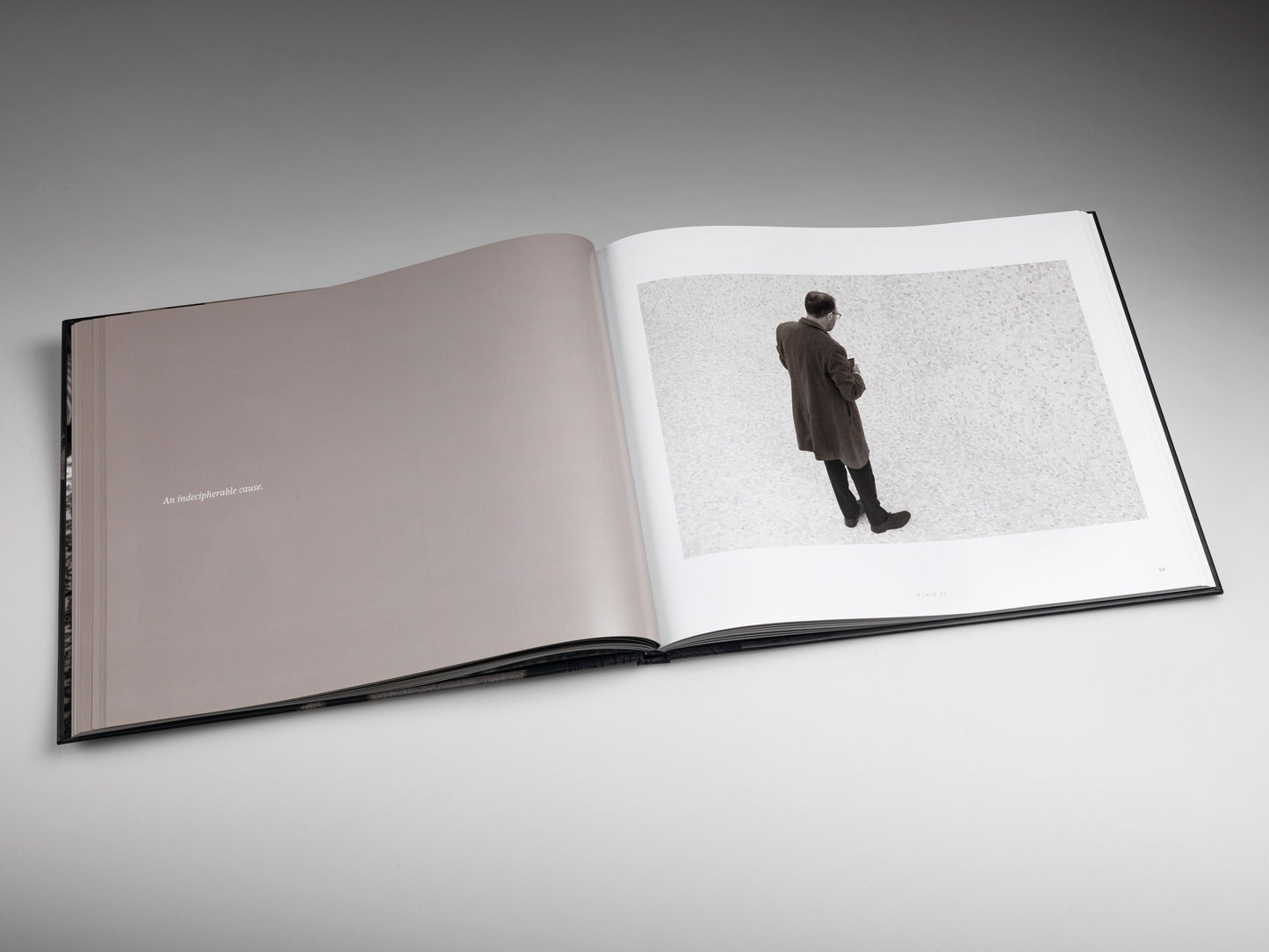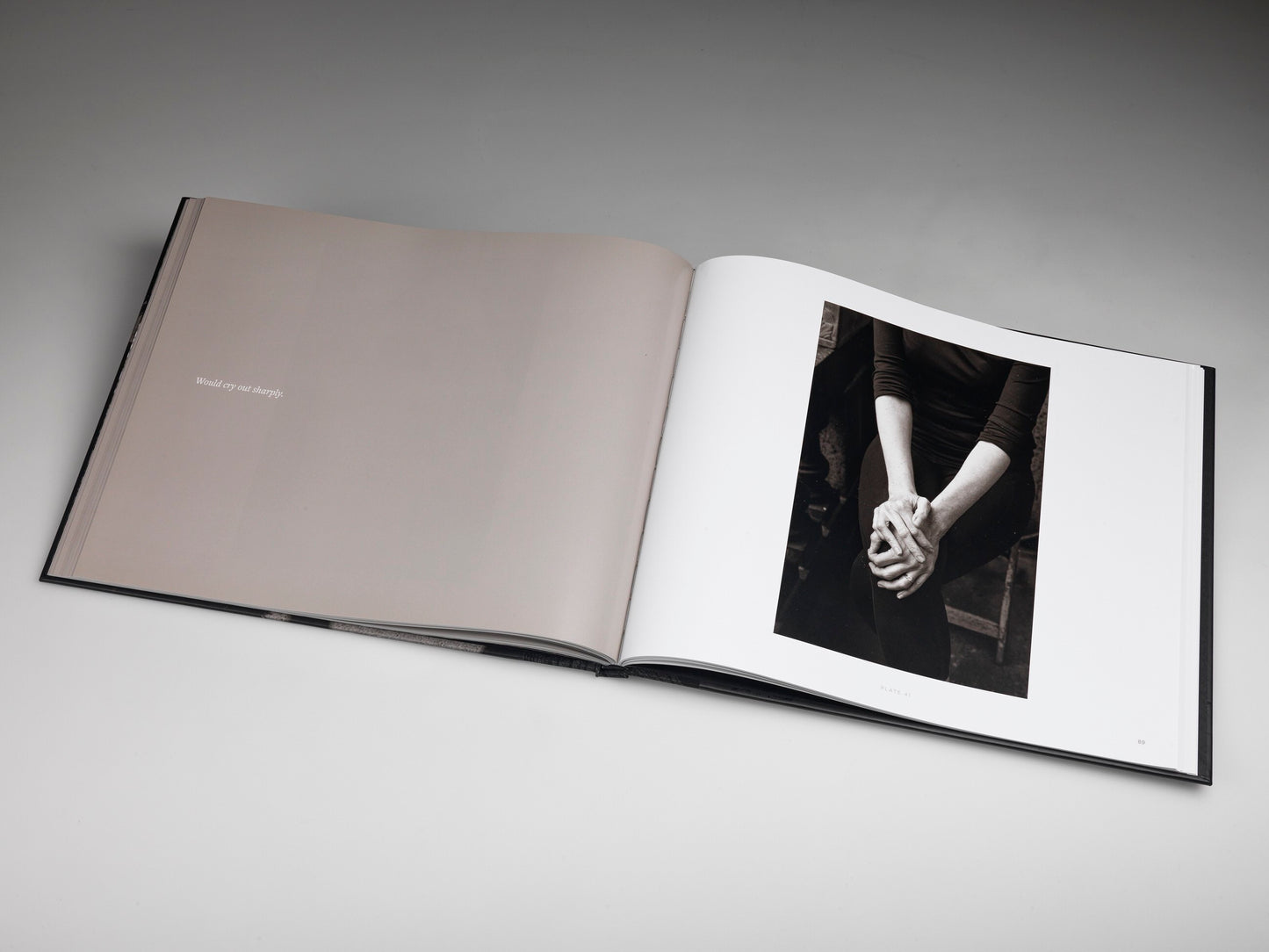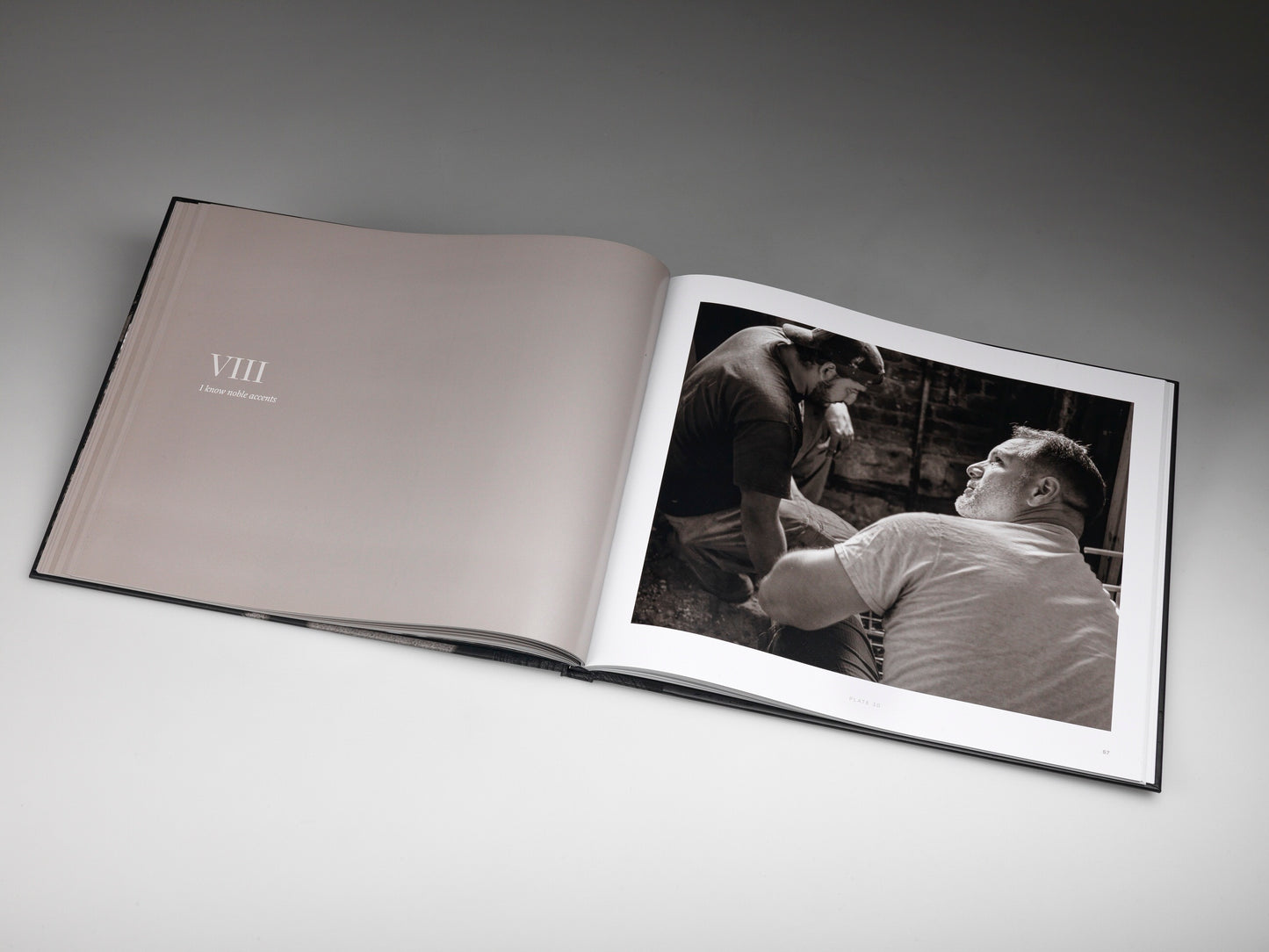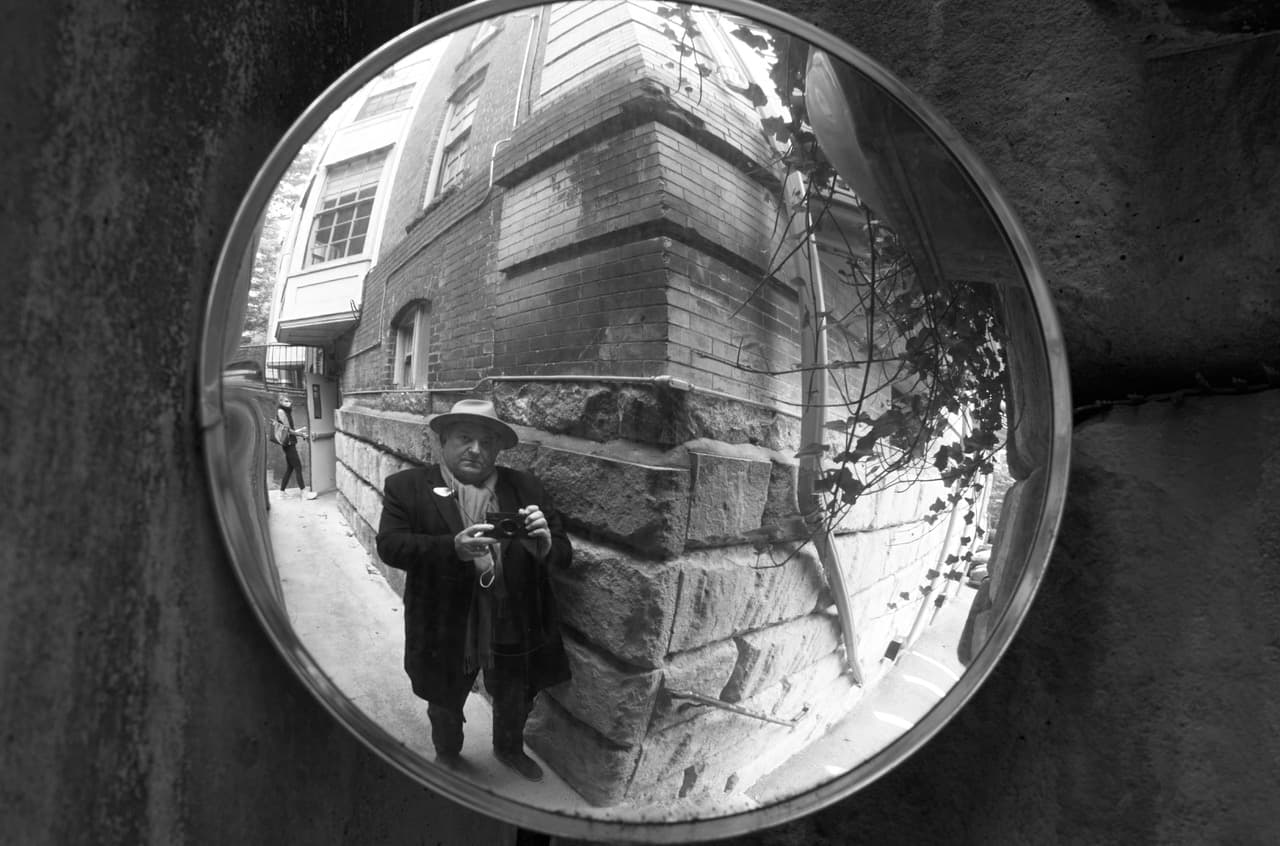 Jonathan Leavitt started photography when he was twelve years old, with a 4×5 Graphex and instruction from his father. Where his father learned so much remains a mystery. Early on he was exposed to the work of Cartier-Bresson, Edward Steichen, Alfred Stieglitz, and Ansel Adams. He went on to study many visual arts: painting, drawing, printmaking, and architecture, but never formally studied photography except in receiving critiques from other photographers. He lives in Brookline, Massachusetts but travels and takes pictures wherever he finds them.