Regular price
Sale price
$49.00 USD
Unit price
per
Sale
Sold out
Share
None of these one hundred exquisite photographs have been published in any of George Tice's previous books. Four of his major themes are represented in this collection: Paterson, Urban Landscapes, Lincoln, and Hometowns. Most of these images were taken with those volumes in mind but he did not select them for publication for various reasons: space, cost, variants not needed, retrospect, events, time. The images made from 2008 onward are new. In fact they all look new to Tice because he printed them only recently for the first time.
With this publication, sumptuously printed in quadtone, Tice's body of work is enlarged considerably. There is much to savor in this collection, from the Great Falls of the Passaic River in Paterson, to Tice's memento mori of the now vanished twin towers of the World Trade Center, to how America honors Lincoln, her greatest president, to Winslow Farm in Fairmount, Indiana where Tice's idol, the actor James Dean, was raised. 
 Details

ISBN: 978-0-9897627-0-0
Designer: Mat Thorne
Text: Michael More and August Kleinzahler
8 11/16″ x 11 1/4″
Casebound, cloth with dust jacket
128 pages
All photos scanned from Tice's finished fiber prints and printed as Quadtones 400 line hybrid screening.

Paper: Phoenix Motion Xantur
View full details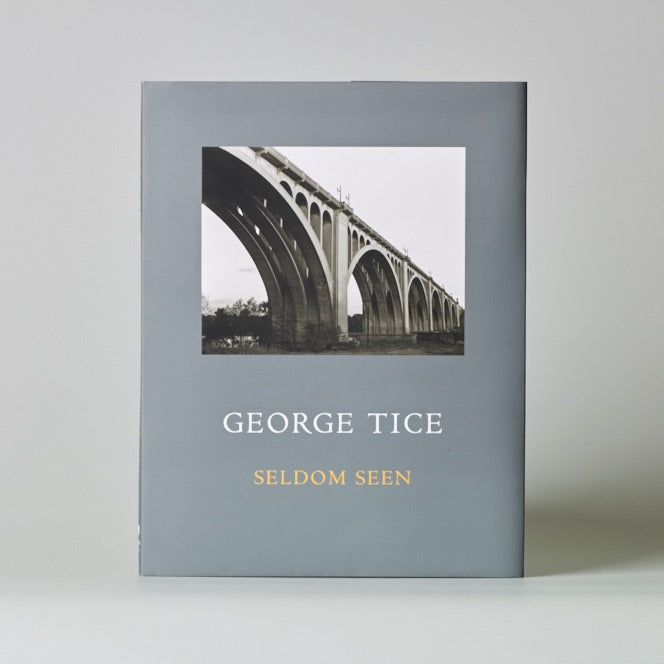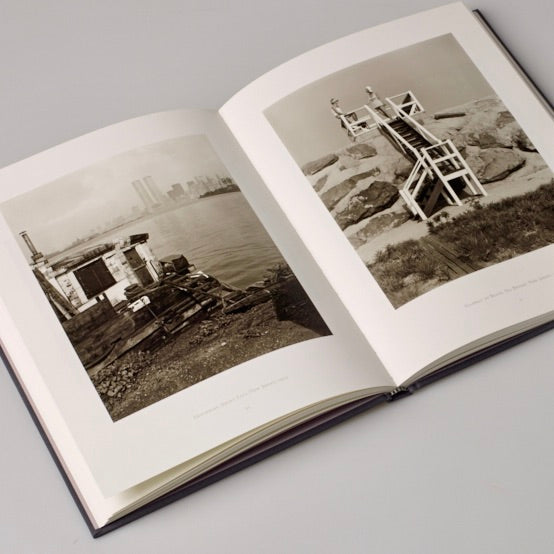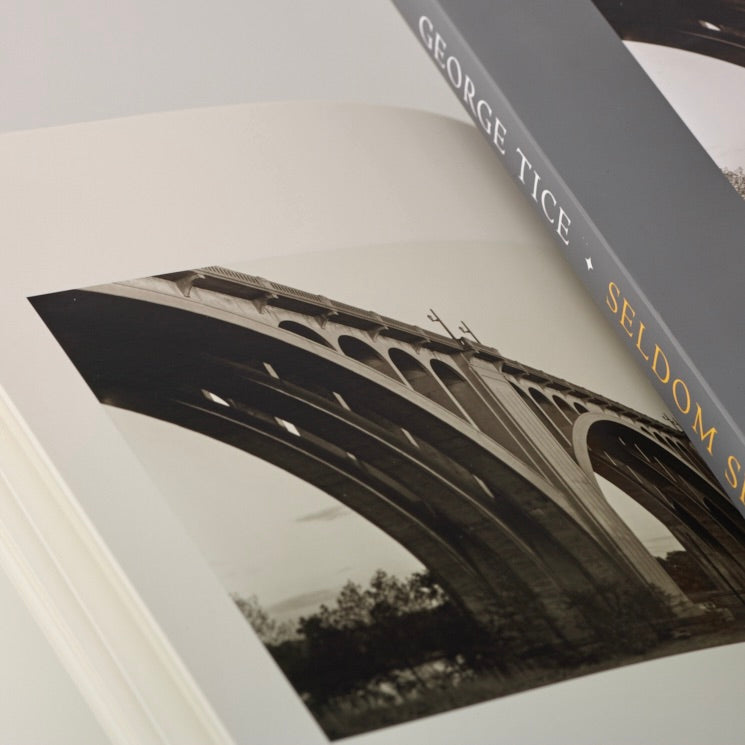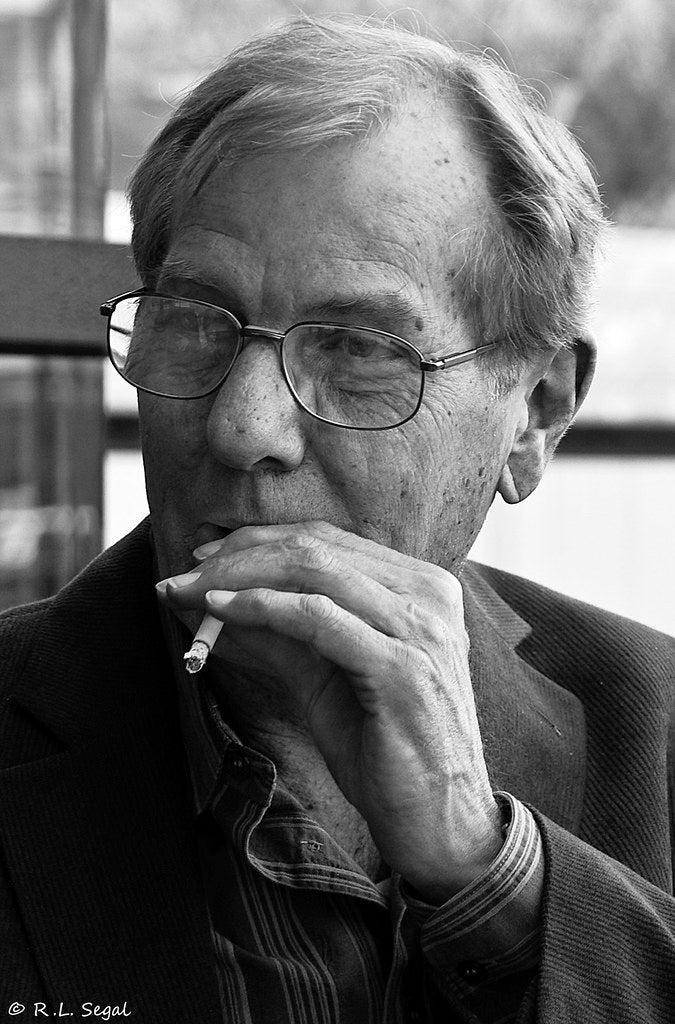 George A. Tice (born 1938) is an American photographer. His work depicts a broad range of American life, landscape, and urban environment, mostly photographed in his native New Jersey. He has lived all his life in New Jersey, except for his service in the U.S. Navy, a brief period in California, a fellowship in the United Kingdom, and summer workshops in Maine, where he taught at the Maine Photographic Workshops, now the Maine Media Workshops.